TRAPEZ TURNS 100!
DOWNLOAD EXCLUSIVE DJ MIX FROM OLIVER HACKE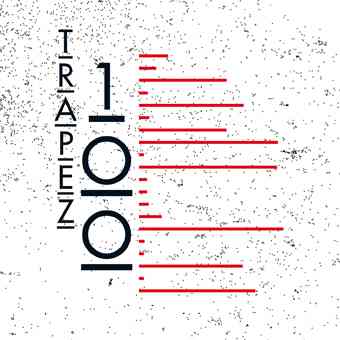 TRAPEZ should need no introduction on these pages. One of Cologne's long standing and for that matter, outstanding techno imprints it's been since 2000 when Jackie and Riley Reinhold were motivated by the urge to release DJ weapons through their experiences from running their illustrious TRAUM label to launch TRAPEZ.
They kicked things off with Anton Kubikov (of SCSI-9 fame) and from there the label has fortified the groundwork for some of today's most important techno producers on the planet.Whether it be the first releases from AKUFEN to JACEK SIENKIEWICZ, ALEX UNDER, JEFF SAMUEL, STEVE BARNES, GABRIEL ANANDA….the list goes on with a heavyweight consistency of music that has kept countless dance floors filled from late nights that turn inevitably turn into days.
So we salute the label as they arrive on their landmark 100th release! Smartly celebrated in the form of two 12" releases and a CD album, TRAPEZ 100 serves up a of exclusive, unreleased tunes that perfectly remark the past and future of the label. We will be offering TRAPEZ 100 on KOMPAKT.FM this Monday the 14th September so stay tuned!
That said, to get you through the weekend in anticipation of TRAPEZ 100, one of the most talented and long standing producers on TRAPEZ, Düsseldorf's OLIVER HACKE has come up with an outstanding DJ mix featuring UNRELEASED TRACKS that kindly thanks to TRAPEZ, we are able to offer exclusively on KOMPAKT.FM!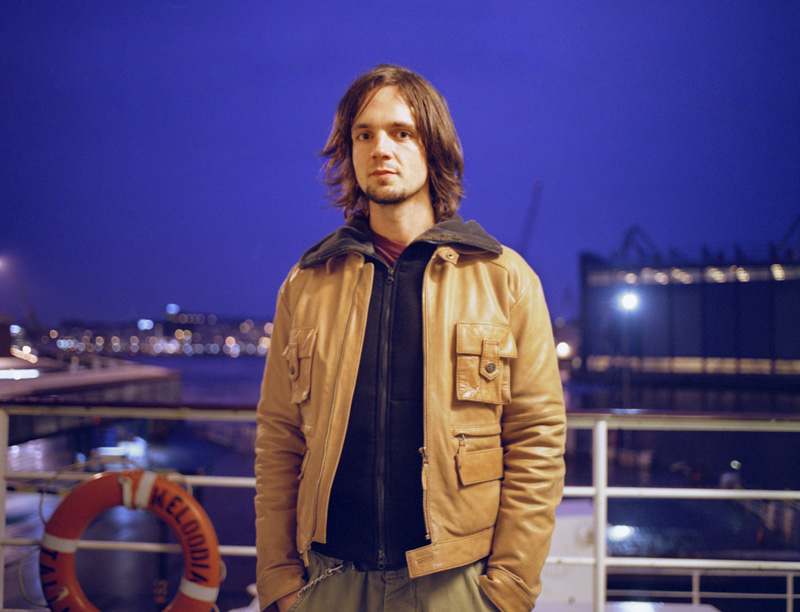 Oliver Hacke's music, produced with help of a computer is almost unchanged since the late nineties. Think of it as an outboard tool park, resembling anything but commodity dance electronics. On his first release for Trapez, back when it was an acclaimed yet young imprint but now an established and mature record imprint, Düsseldorf-based Hacke cross-referenced a wide range of technoid dialectics in four colourful, musical tracks that seemed almost unintendedly functional at the same time. Dozens of productions for, among others, Trapez, Trapez Ltd, Traum, Background, Level Records, and remixes for Akufen, Process, Antonelli and many more demonstratethat a unique positioning towards Techno and passion for the dance floor, for the liveliness and dynamics of club culture are not existing mutually exclusive. As a DJ, Oliver has travelled most of the world and tears the roof off huge clubs such as Womb/Tokyo just as well as he is capable to surprise in smaller, sensible locations like Club Mix in Moscow or Wolf and Lamb's Marcy Hotel in New York City. At home in Düsseldorf, Oliver organizes the possibly most charming club events of the town as a founding member of artist collective 'Particle_Riot'.
DOWNLOAD TRAPEZ 100 EXCLUSIVE DJ MIX FOR KOMPAKT.FM
TRAPEZ 100 TOUR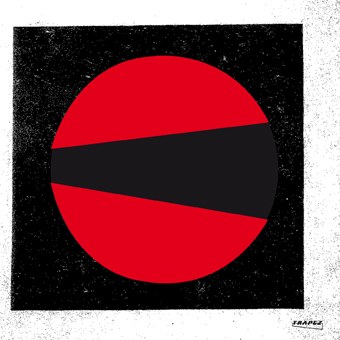 September
12 - Phonofestival - Bergen, Norway
18 - Electrosanne - Lausanne, Switzerland
19 - Electric Culture/ Zoom Club - Nurnberg, Germany
25 - Minimolix - Solingen, Germany
October
10 - Club Des Halles - Belgium
23 - Parkside Magazzini Generali - Milan, Italy
23 - Parkside - Aachen, Germany
24 - Harry Klein - Munich, Germany
31 - 10 Jahre Artheater - Cologne, Germany
31 - U60311 Afterburner - Frankfurt, Germany
06 - Kleinstadtkollektive - Kleve, Germany
14 - Paysages Electronique - Lille, France
28 - Doornrosje - Nijmegen, Holland
December
04 - Romy S - Stuttgart, Germany